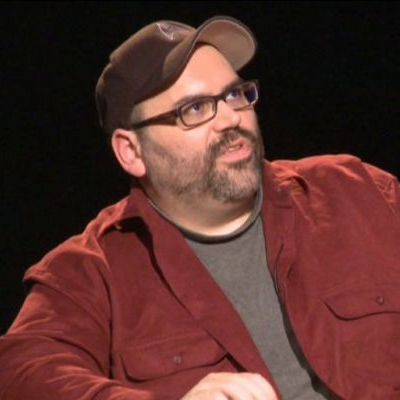 Anthony is the editor in chief of TrekMovie.com.
TrekMovie.com was launched July 15th 2006 (as The Trek XI Report), the same day it was announced that JJ Abrams had finalized a 5-year deal with Paramount Pictures which included a new Star Trek film as his first project. With this news along with other news of Trek's return to the worlds of comics and video games it was clear that the Trek franchise was 'coming back'. The site was founded by Anthony Pascale, a Trek fan since childhood in the 70s. Pascale's vision was for a site that was focused on bringing the latest and most accurate news and information about Star Trek to the fans.
In just a few months TrekMovie.com established a reputation for scooping the big Trek news, and was was regularly cited as a source by sites like Aint It Cool News, Slashdot, Fark, Cinematical, TV Squad, SciFiWire, Dark Horizons, Yahoo Movies and many others. TrekMovie and Anthony Pascale have even been cited on the cable network G4TV, local TV stations and in the The Wall Street Journal. TrekMovie.com has grown by brining on a diverse range of editors and contributors, all of whom are respected experts covering different areas of the Star Trek franchise. As of 2008 the site was the highest ranked Star Trek news site and continues to grow.