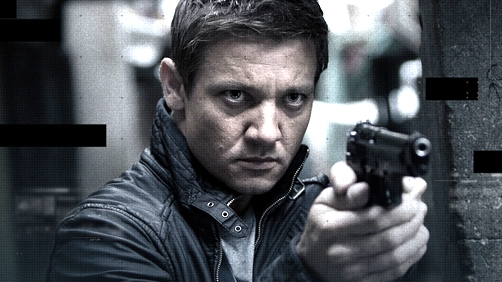 Chad Likes Movies
When I first learned that James Newton Howard was to be composing the score, I was actually a little bit worried — not because of my lack in faith in Newton Howard as a composer, but because it's such an opposite film from the kinds he normally composes for. When I think Newton Howard, I think beautiful, flowing melodies, rich orchestra, and perhaps a warm brass fanfare or two… I certainly don't think "action film". John Powell composed the scores for the original Bourne trilogy, so I was surprised that he didn't return. Despite my reservations, however, Newton Howard did a splendid job.

I have two favorite things about this album: 1) the opening track, "Legacy", contains the main theme for Bourne as heard in the opening track of The Bourne Identity's score, "Main Titles"; 2) the closing track is an updated version of Moby's "Extreme Ways", featuring a more orchestral accompaniment and the subtitle "Bourne's Legacy". "Extreme Ways" played in the end credits of all three Matt Damon Bourne films, so it's nice to see it return.

Aside from those two tracks, much of this score is a lot more…"much-ier" than John Powell's original scores. Newton Howard uses some of the same electronic orchestration, but he combines it with an orchestra in a way that is consistently action-packed and suspenseful. Whereas much of The Bourne Identity's score was a bit minimal, The Bourne Legacy's score features tracks like "Drone", "High Powered Rifle", and "Magsaysay Suite" that are much bigger and decidedly not minimal.