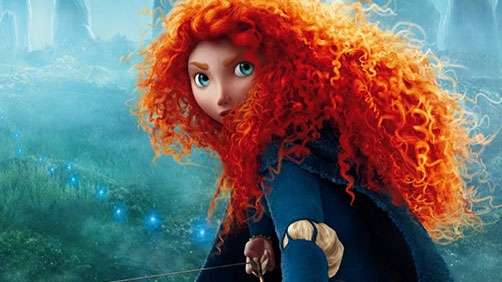 fxguide
For Brave, the team at Pixar had to deal with a hero or rather heroine, who is on screen for almost every shot, but who needed wild, yet beautiful hair. The simulation department needed to develop a technique and approach not only viable on a hand crafted trailer shot, but something that could be used almost 'out of box' on most shots, or the film was simply never going to make its deadline.

Warning: this article contains plot spoilers.

The Princess Merida's hair was almost a three year process to get correct. Earlier hair such as for the characters in The Incredibles had much more groomed hair, but here the character's hair simulation needed to solve how to get this messy, tempestuous and unpredictable look while still looking attractive and flowing nicely with the animation.
Even though I haven't seen Brave, this was a really fascinating read for me. From what I have seen in the trailers and the video below, Merida's hair is definitely a real work of art.