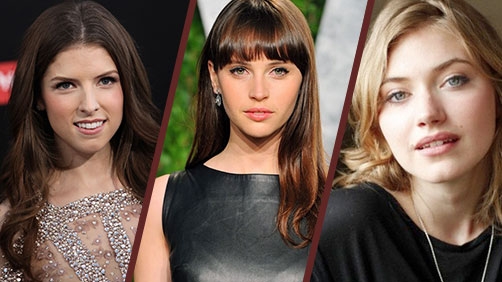 Slashfilm.com
Movie superheroes tend to be faithful boyfriends, sticking with a single love interest for the entire duration of their franchise, or at least a couple of installments. But alas, the specific circumstances surrounding Captain America's romance with Peggy Carter (i.e., the whole "being frozen in a block of ice for six decades" thing) make it impossible for the pair to reunite in proper fashion.

So the search is now underway for a new lady to star in Captain America: The Winter Soldier, and directors Joe and Anthony Russo have reportedly whittled down the options to three excellent actresses: Anna Kendrick, Felicity Jones, and Imogen Poots.
It's really too bad there's not some way to reunite Captain America with Peggy Carter. They really had chemistry and I liked the character a lot. But, that minor little detail of how much time has passed would be a problem I guess. I am looking forward to this film a lot, the first Captain America film was so good.