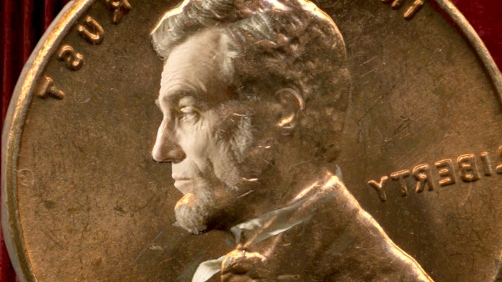 Screen Invasion
"I'll… free… your… slaves! I'LL FREE THEM ALL!" Okay, we probably shouldn't expect the eccentric genius of Daniel Day-Lewis' Oscar winning role in There Will Be Blood, but the acclaimed actor is certain to light to screen this Christmas in Steven Spielberg's biopic Lincoln. Below is the first official still from the film, and no it doesn't show him slaying vampires. On a side note, it was also reported today that Day-Lewis never once stepped out of character while on the film's set. Whether he spent most of that time bemused by the modern technology has not yet been confirmed.
First of all, wow! The image of Day-Lewis knocks it out of the park. I picture it as Lincoln sitting in the box seats at Ford's Theatre. I doubt Day-Lewis resembles Lincoln as much from other angles, but that's okay. This is the Lincoln of the penny.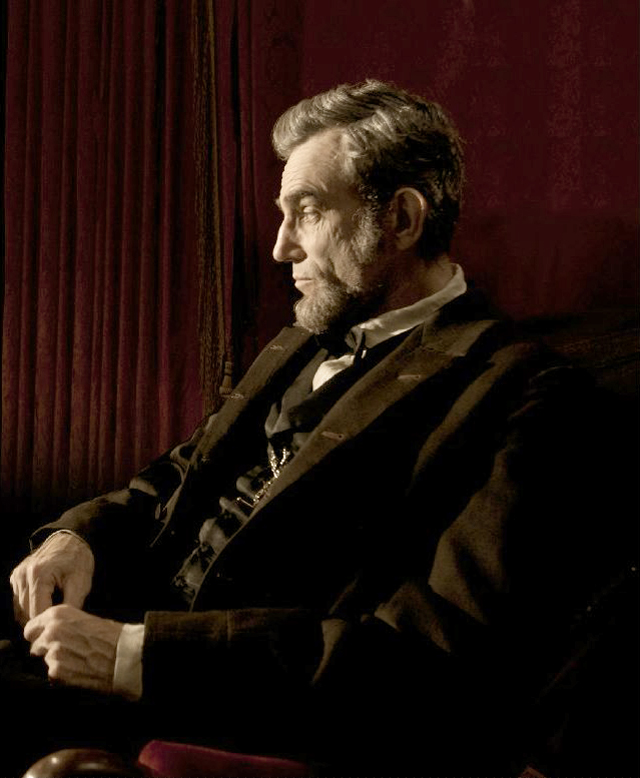 A description of Lincoln on Rotten Tomatoes:
"Steven Spielberg directs Daniel Day-Lewis in "Lincoln," a revealing drama that focuses on the 16th President's tumultuous final months in office. In a nation divided by war and the strong winds of change, Lincoln pursues a course of action designed to end the war, unite the country and abolish slavery. With the moral courage and fierce determination to succeed, his choices during this critical moment will change the fate of generations to come."
Abe is a tough character to be sure, but I have no doubt that Day-Lewis is fit for the task. What I wouldn't give to watch him stay in character for a day off-screen. Even though I believe Lincoln will have a deliberately unhistorical, glorified representation of Lincoln as a man and president, I believe this will be an entertaining film to the 'nth degree. Anything that smells of history is a welcome change to the ever-growing number of super/action films. In fact, there's loads of potential in Lincon's life story that has yet to be explored in motion pictures.
Spielberg backing and directing the film is encouraging also. While many moviegoers will be lining the streets to see The Hobbit this Christmas, I hope to catch a theater showing of Lincoln that's mostly desolate. Well, come to think of it, this is a Spielberg film, so the theaters will more than likely be packed as folks catch double-features.
And let's not forget that Day-Lewis and Spielberg are not the only good reasons to catch the film. The rest of the stellar cast is bound to impress; actors such as Joseph Gordon-Levitt, Tommy Lee Jones, Jared Harris, David Strathairn, John Hawkes, and Lee Pace… dude… Spielberg is pulling out all the stops!
Lincoln will more than cover the life of Lincoln, as it is based on Doris Kearns Goodwin's Team of Rivals. It will shed light on the men Abe wrestled with politically, the war between the states, and his familial relationships.