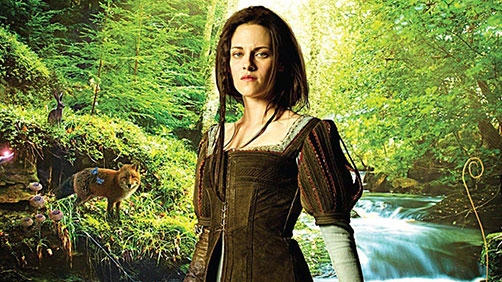 Movie Line
David Koepp couldn't envision a Snow White and the Huntsman sequel without Kristen Stewart — which is one reason he says he's no longer involved in the project.

Koepp — who scripted Jurassic Park, the original 2002 Spider-Man movie and co-wrote and directed this weekend's new bike-messenger thriller Premium Rush — told Movieline that he departed the project because he had worked on a script idea "that I really liked" involving Stewart's character. "And their situation, I hear, changed a little, so they weren't interested in pursuing that idea anymore.
So the writer thinks it would be a train-wreck, as do I. Seems like maybe we're going to have a failure to launch. Still, if enough of the right people in the right places want this sequel made, and without Stewart, it will move forward. Box Office Mojo suggests this movie didn't take the world by storm but it did okay at a worldwide total of $392,881,852 on a production budget of $170 million. Still, domestically, it didn't even make it's budget back at $154,920,000. That's not a good sign to me.
It's too bad all this is happening because I think a full sequel with both Snow White and the Huntsman has a lot of potential.