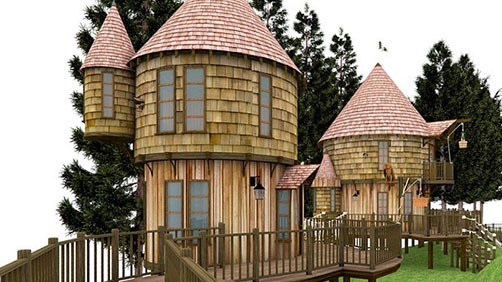 Daily Mail
When the creator of Harry Potter decides to build an adventure playground for her children, you expect something magical.

But even by JK Rowling's standards the 40ft high, two-storey tree houses planned for the back garden of her Edinburgh mansion are something spectacular.

The Hogwarts-style towers — estimated to cost around £150,000 — are so big that they need planning permission.
I debated posting this, because who really cares? I mean it's her money, and it's going to be a private playground for her kids. Still, it's kind of fun and I really love the Harry Potter books and "universe." The kid in me looked at those computer simulations and was jumping up and down with excitement. It's amazing what you can do with a little money.