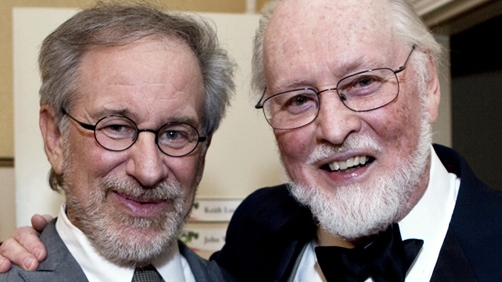 Indie Wire: The Playlist
Yep, another Steven Spielberg movie means another John Williams score, and the upcoming Oscar contender "Lincoln" will mark their 26th collaboration ("Duel" and "The Color Purple" being the only films in Spielberg's oeuvre the composer hasn't scored). And with the marketing campaign beginning to build up since the first official look at Daniel Day-Lewis in the lead role earlier this month, with a poster yesterday, now comes the full tracklist to the movie, which may serve as some kind of mild spoiler about just what moments in the president's life the movie will cover.

Based on the best-selling book "Team of Rivals" by Pulitzer Prize-winning historian Doris Kearns Goodwin and featuring a script by Tony Kushner ("Angels In America"), the film will focus on the tumultuous last four months of Lincoln's life as he focused on pushing the 13th Amendment that would end slavery through Congress. And the tracklist makes that abundantly clear with titles like "The Purpose of The Amendment," "The Southern Delegation And The Dream" and "Equality Under The Law." It also sounds like a history class we struggled to stay awake through at one time. Joking aside, it will likely sound appropriately grand and Williams-esque, and notch the dude yet another nomination and possible win – you can go ahead and save a slot for him in the Oscar race.
While we ruminate on the possibilities for this soundtrack of Lincoln I want to reflect on the other soundtracks John Williams is responsible for that have a historical fiction tie-in (not counting a myriad of television and video game soundtracks he's credited with). Most notable might be his compositions for The Patriot or Schindler's List, but I'll let you be the judge. Here they are in order of William's filmography oldest to newest:
Holy smokes! When I sat down to form this list I didn't realize how many films I'd need to sift through in his filmography. Williams career is substantial — I knew that — but it would appear that he has had a lot to do with historical films. (There may even be a few I missed, so please share them in the comments.)
What would you say are your favorites? Can you imagine Lincoln's soundtrack as one of John's best? Who do you see writing the soundtrack for the film biopic of John William's life one day?
* Note:

Fiddler on the Roof was not composed by Williams, but he conducted the movie's score. I think it's worth noting his contribution to this great film.