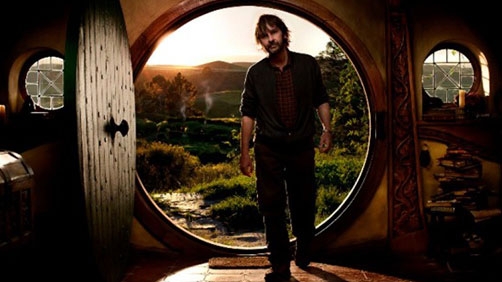 Slashfilm
The Hobbit: An Unexpected Journey was shot at 48 frames per second, rather than the film industry standard 24fps. The first public presentation of footage, at CinemaCon this past spring, didn't go so well, with audiences finding that the increased detail seen in the HFR footage made the film look cheap, rather than more impressive.
Huh. Who would have guessed there was a reason films have been shot at 24fps all these years?
WB will do a very limited release, "perhaps n[o]t even into all major cities," to start getting audiences used to seeing HFR. There may be a wider rollout after the initial opening, but that will no doubt be based on reception to the first release wave.

Go ahead and parse whether this is really a tech issue, or if WB is truly afraid of audience reception to a film that it needs to become a gigantic success.