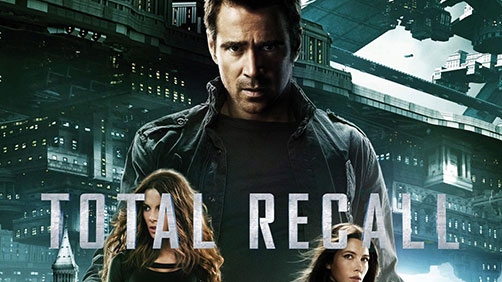 Movie Line
Friday's Total Recall reboot trades heavily on brand enthusiasm for Paul Verhoeven's original 1990 dystopian sci-fi actioner, but its makers had to be careful not to invoke too much of the Arnold Schwarzenegger vehicle. And cool as it would've been to see the former Governator pop up in the new, grittier reimagining starring Colin Farrell, Jessica Biel, Kate Beckinsale, and Bryan Cranston, director Len Wiseman (Underworld, Live Free or Die Hard) explained to Movieline why he chose not to indulge his inner fanboy.
I feel like this was the right call. Granted I have not see the original but it seems to me that this would have been way too cheesy to try to pull off.
I'm going to see the film tonight and looking forward to it. Be sure to tune in to next week's podcast to hear Joseph's and my thoughts on the film.