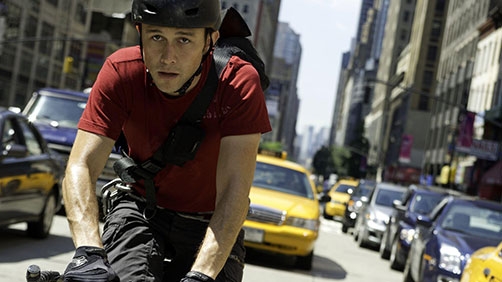 The Hollywood Reporter
An asphalt-action tale as unadorned as the fixed-gear cycle its hero rides, David Koepp's Premium Rush supplies just enough dramatic rationale to set a series of Manhattan bike chases in motion and then follows without pretending it cares much about anything beyond the adrenaline. A quick pace and always-enjoyable lead Joseph Gordon-Levitt will please moviegoers, even if the pic's ticking-clock approach isn't as invigoratingly pulpy here as in the Koepp-penned Snake Eyes and Panic Room.
This film has failed to capture my interest. I saw the trailer in theatre sometime back and simply have not been able to muster any interest. But, if you're interested, here it is.