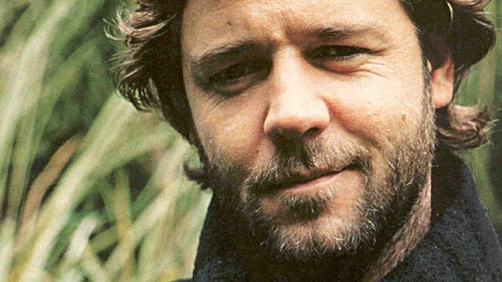 Contactmusic
The 48-year-old actor [Russell Crowe] is playing the titular lead role in Darren Aronofsky's interpretation of the biblical story of the great flood and they are currently shooting scenes in Reykjavik, Iceland.

To get to the set Russell has to pass volcanic ash and negotiate a steep climb.

In a series of posts on his twitter account, he wrote: ''I'm living on a vast plain of volcanic ash in the lee of a volcanic glacier. The commute to work is a hike up a mountain… Wind tears the volcanic desert, ash and sand arcing in 40 foot waves across the plain, in the distance the somnambulant glacier leaks #inmyeyes (sic)''
I'm excited to read that the Noah film is extraordinary — if for no other reason that it involves such a rigorous film shoot that involves a realistic volcanic environment that you don't often see in the movies. I appreciate the cast and director's dedication to their art.
Darren is quite an acclaimed director with films like Black Swan to his credits. I can't wait to see a trailer for this movie that should shed light on the approach Darren has in mind for telling the Biblical account.
Many Noah films have been made but none come close to the magnificence the story entails for Bible-believing Christians. The story has a great deal of depth to it that a film might explore giving it spiritual significance. It's easy to grow familiar with the story and overlook how epic and enthralling the event should be when taken realistically. If Darren makes a Biblically-based account it could very well offend many religious people for its graphic nature.