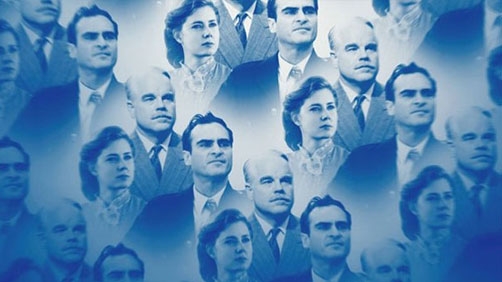 Total Film
The Master, Paul Thomas Anderson's long-awaited return to the director's chair, has released a brand new poster featuring a recurring image of the film's three leads, Joaquin Phoenix, Philip Seymour Hoffman and Amy Adams.

Whereas the first poster took the form of a chilled wine bottle, this new sheet employs a kind of kaleidoscope design. If that original image alluded to Phoenix's character's alcohol problems, perhaps this new one is a reflection of his fragmented state of mind?

Set in the '50s, the film will focus upon Phoenix's heavy-drinking drifter, a former military man with a whole host of psychological issues. He's the dictionary definition of a lost soul until a chance encounter with Hoffman's charismatic thinker gives his life new purpose.
The director's There Will Be Blood is still discussed at large as one of the best movies of the decade. The Master could very well be the most highly acclaimed movie of the year. We will have to wait and see.
And here's a look at the newly release 'kaleidoscope' poster: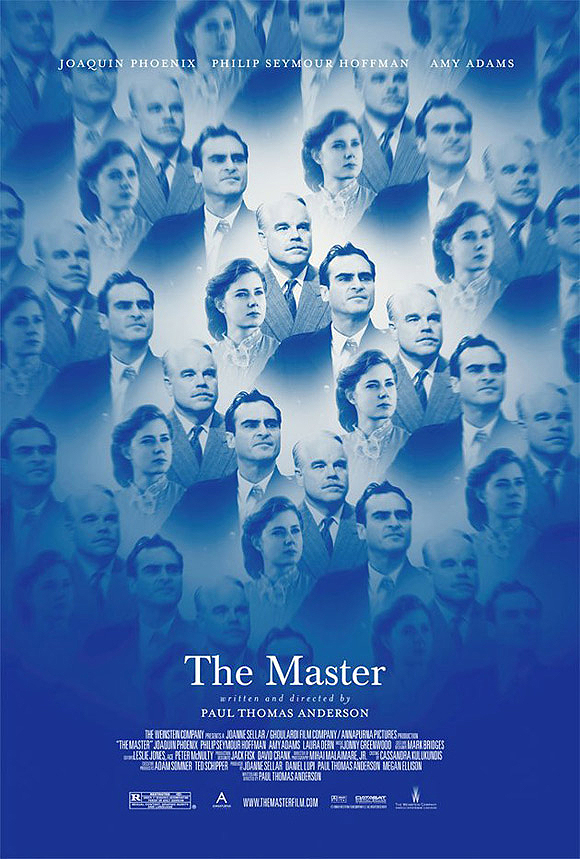 I like the kaleidoscope effect. It's reminiscent of old family photos of my grandparents from the 50s. It's surprisingly eery for such an unassuming and drab design. If I knew who the creative talents were behind this poster I would want to shake their hands. It's a remarkable accomplishment to say so much with so little to it.