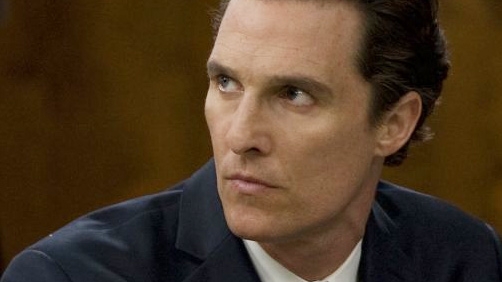 The Hollywood Reporter
Leonardo DiCaprio leads the ensemble cast; Jonah Hill, Jean Dujardin, Rob Reiner and Kyle Chandler also star.
Matthew McConaughey has joined the cast of Red Granite Pictures' The Wolf of Wall Street, directed by Martin Scorsese and starring Leonardo DiCaprio.

The film, which begins shooting this month in New York, is based on former broker Jordan Belfort's best-selling memoir. Red Granite is fully financing and producing the movie. Continue reading
I thoroughly enjoyed Hugo, which was a far cry from Martin Scorsese's normal flair. Even so, it is one of the most renknown movies of 2011. By all appearances, Martin has returned to what he's known for, and I'm sure The Wolf at Wall Street will not disappoint his fans.
I find films and books based on true stories intriguing. The Wolf of Wall Street, is a memoir by Jordan Belfort, about his actions on Wall Street which resulted in a criminal conviction.
Leonardo, set to play Jordan in the film, actually knows him in a personal way and endorses Belfort on his website, saying:
Jordan stands as an example of the transormative qualities of ambition and hard work. In that regard, he is a motivator without peer. I've known Jordan for two years and I've been in his company many times but there is nothing quite like his public speaking.
The Wolf at Wall Street is in production, and set for a 2013 release.