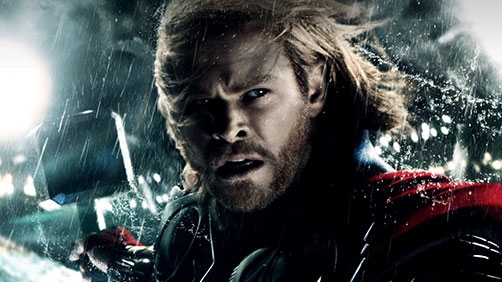 The Hollywood Reporter
Adewale Akinnuoye-Agbaje has joined the cast of Thor: The Dark World, The Hollywood Reporter has confirmed.

Alan Taylor is directing the picture, which brings back most of the first movie's cast including Chris Hemsworth, who plays Thor. Kat Dennings signed on to reprise her character, Darcy Lewis, on Tuesday.

In a supporting role, Akinnuoye-Agbaje will join the ranks of the bad guys led by Christopher Eccleston (Doctor Who), who is playing Malekith, ruler of the Dark Elves of Svartalfheim.
I don't really know who the actor is nor do I remember his role in G.I. Joe, but I'm simply interested in watching things unfold with Thor 2. I'm still quite hopefull that with Joss Whedon on board at Marvel as part of the bigger picture, Thor 2 will be a far better film than the poorly storied Thor.