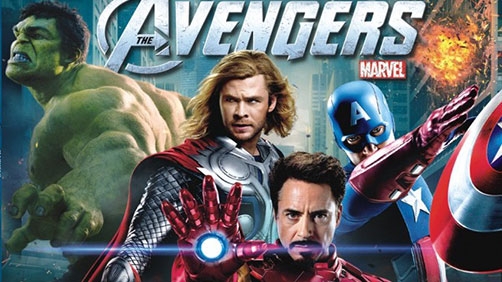 Marvel's The Avengers releases for Home Entertainment this week and we're giving you a chance to win a copy! Details and rules below.
We'll give you your choice of either a Blu-ray or iTunes download. Everyone has their preference when it comes to physical versus digital copies. The advantage of Blu-ray is that it has a place on your shelf, you can physically loan out your copy — you have a hard physical copy. The advantage of iTunes is the instant gratification, the ability to download the film from iCloud again and again, or watch it instantly on your Apple TV, or any other Apple device or PC running iTunes. You choose (if you win, and you have another preference, let us know and we'll see if we can accommodate you).
Rules
So how do you enter? Simply leave a comment on this entry, right here on the site (not the link to this entry on Facebook or Twitter or anything like that), and let us know how much you want to win (and feel free to tell us how awesome you think MovieByte is), and you'll be entered for the drawing. One entry per person please! If you try to enter more than once, you'll be disqualified. This Friday, we'll put all the names together, draw one, and announce the winner. We'll email the winner and ask for your preference and you'll be required to respond within 24 hours. If you do not respond we'll draw again.
That's how it's going to work. So get busy entering!