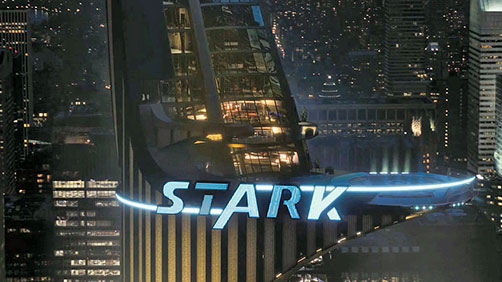 Slash Film
Is it possible that even though millions upon millions of eyeballs watched Joss Whedon's massive superhero blockbuster, The Avengers, every one of them missed a clue to its sequels? Spoilers follow for The Avengers but, at the end of the film, with Manhattan completely destroyed, we see Tony Stark and Pepper Potts jokingly working on a building. Then, the final shot of the movie reveals that all the letters of "STARK" fell off Stark Tower save for one: the A. A for Avengers.

If you look at a screen grab from the film, it seems like that's exactly what Tony Stark is building at the end of The Avengers. Not another Stark Tower, but the Avengers Tower.
From the comments on the linked entry on Slash Film it seems like I may be the only other one besides the author of the entry who didn't really get this. That's kind of interesting. Here's the blow up on the screen shot in question.