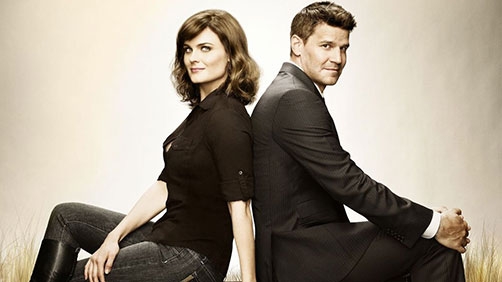 TV Line
Bones is headed in a darker direction in Season 8 (Monday, Sept. 17 at 8/7c on Fox), thanks in part to the work of Big Bad Pelant. But before the storm clouds roll in, lets relive happier times in the following exclusive video recap of Season 7, aka the year Booth and Brennan merged their lives in a big way.
First of all, I think I am happy that Bones is headed in a darker direction. When I fell in love with the show in the first couple of seaons it was a much more serious show. Somewhere along the way it developed into a half comedy, half drama show. I like comedy and a little is fine, but I still want it to be a more serious show. And perhaps season 8 will move it back towards it's roots in that way.
But more to the point of this post, below is a recap of season 7 so you can prepare for the season 8 premier in a couple days.