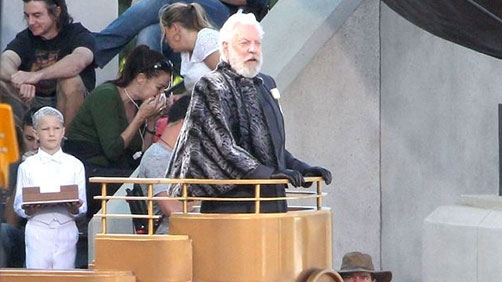 FilmoFilia.com
Check out these completely new set photos from the upcoming The Hunger Games: Catching Fire movie! This time all eyes on Donald Sutherland a.k.a. President Snow, who definitely rocks! Sutherland was spotted filming a scene on the set of Francis Lawrence's film in Atlanta, Georgia, on Monday.
I have high hopes for this film, which means it is surely doomed. But we'll see.
Click through to check out the images.