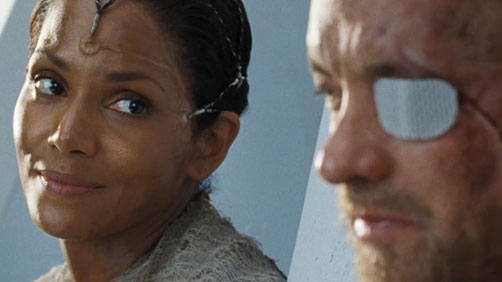 Cloud Atlas has sounded like a huge and ambitious undertaking from the first time I heard about it, and now it looks like it will be getting the big screen IMAX treatment.
The film was not originally intended for IMAX release and so was shot on standard 35 mm film. The IMAX website notes that it has been digitally remastered into the IMAX format. IMAX looked pretty good on the much older Raiders of the Lost Ark so I'm guessing this film will still look awesome on IMAX even though it was only shot on 35.
Warner Bros. has also released a new TV spot which shows a lot less of the of the strangeness and wonderment of the first two trailers, and leans a lot more toward the sci-fi element, and is a lot more confusing as to the actual plot of this film. I remain curious about how this film will turn out, whether it will be any good, or whether the Wachowskis are simply one-hit wonders.