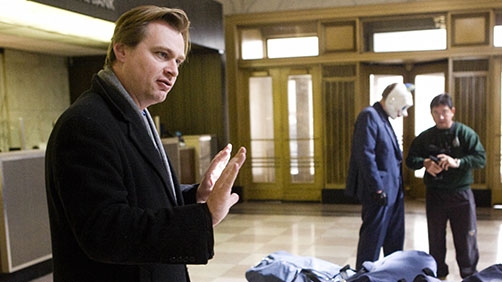 Slash Film
This much we know to be true. Christopher Nolan cut things out of The Dark Knight Rises to reach its final 165-minute running time. We also know Nolan is something of a perfectionist. So, with that knowledge, we present a rumor currently circling the Internet. One website reports that when The Dark Knight Rises hits Blu-ray later this year, it'll feature a "director's cut" which will include not only Bane's origin (something costume designer Lindy Hemming confirmed was shot) but other deleted scenes edited back into the film, including some with Ra's Al Ghul.
I really hope not. I would not want this film to be any loner than it was. And furthermore:
A few things strike me about this rumor. First of all, the site refers to the spies as "reliable" but then finishes the piece by saying "Until I see the Blu-ray I'm treating this as a rumor." That doesn't exactly inspire confidence but could just mean Warner Bros. hasn't decided yet. Second, Nolan has never re-edited extra footage into his previous films once they hit DVD. Finally, though we do know at least one of those scenes exists, all were obviously cut for a reason. If anything, maybe Warners would double dip and release a second version down the road with new footage. Either way, it seems pretty unlikely the crusader for classic shooting on film would release a theatrical product that wasn't already his "director's cut."
Yeah, I hope not and I think not. It doesn't seem like a Nolan thing to do.