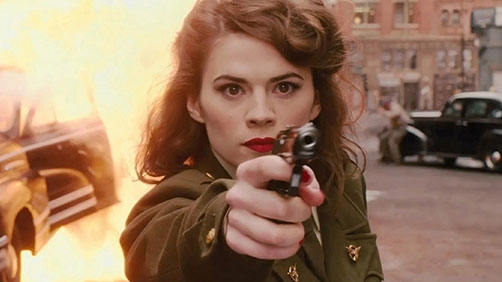 Bleeding Cool
When Hannah asked if she'd be back to reprise the role of Peggy Carter, maybe even take on the next-gen guise of Sharon Carter, Ms. Atwell couldn't manage even a proper non-denial denial, but she did say:

"I can't say yet because it hasn't been officially released, and Marvel are very protective of their franchise.

Which, according to the Bleeding Cool Translatatron, means she'll be back. Probably.
Flashbacks? Or something more? The first movie was so good. But part of what made it good was the Captain's relationship with Carter so it's going to be interesting to see what they do with that.