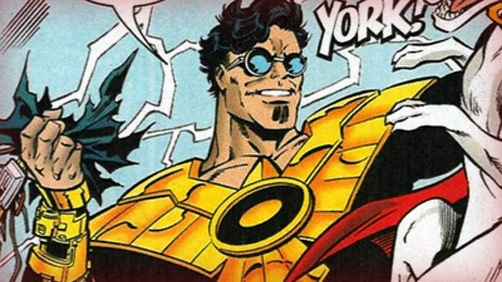 Man of Steel has been able to maintain secrecy surrounding the story line and what villains like General Zod will be up to. Just who Superman will face off appears to be General Zod (Supe's nemesis in Superman II) but this week there has surfaced an unusual tip that another super villain may take a serious role in the film. LEGO, the toy brick company we all know and love, may have spilled the beans for another villain in Man of Steel.
Collider reports these LEGO sets are in the making for a release in 2013:
76000 Arctic Batman vs. Mr.Freeze – Aquaman on Ice
76001 Batman vs. Bane – Chase with Tumbler
76002 Superman Metropolis Showdown
76003 Superman Battle of Smallville
76004 Spider-Man – Hunting with Spider-Cycle
76005 Spider-Man – Mission at Daily Bugle
76006 Iron Man Extremis
76007 Iron Man Malibu Mansion
76008 Iron Man vs Mandarin
76009 Superman Black Zero Escape

Not all of these sets are movie related (see: Aquaman on Ice), but most of them tie-in to scenes from movies like The Dark Knight Rises, Man of Steel, and even Iron Man 3. We saw footage from Iron Man 3 at Comic-Con that most definitely fits the "Malibu Mansion" and "Extremis" sequence descriptions, so those are certainly film tie-ins. Moreover, we've seen set photos that suggest a "Battle of Smallville" sequence in Man of Steel and some footage from the Comic-Con reel certainly plays into a "Metropolis Showdown" sequence.
Most of the Superman villains lack a cool factor or the popularity of Batman and Spiderman villains, so it seems each time Hollywood or a TV show gives us another incarnation of Big Blue they run through the same crop of villains to establish the franchise, then they venture into uncharted outlandish villains that mass audience have never warmed up to. Then the franchise flounders into oblivion. Yes, a classic example of this is the Smallville television series, but so too was the original Superman films starring Christopher Reeve. And the Lois & Clark TV show…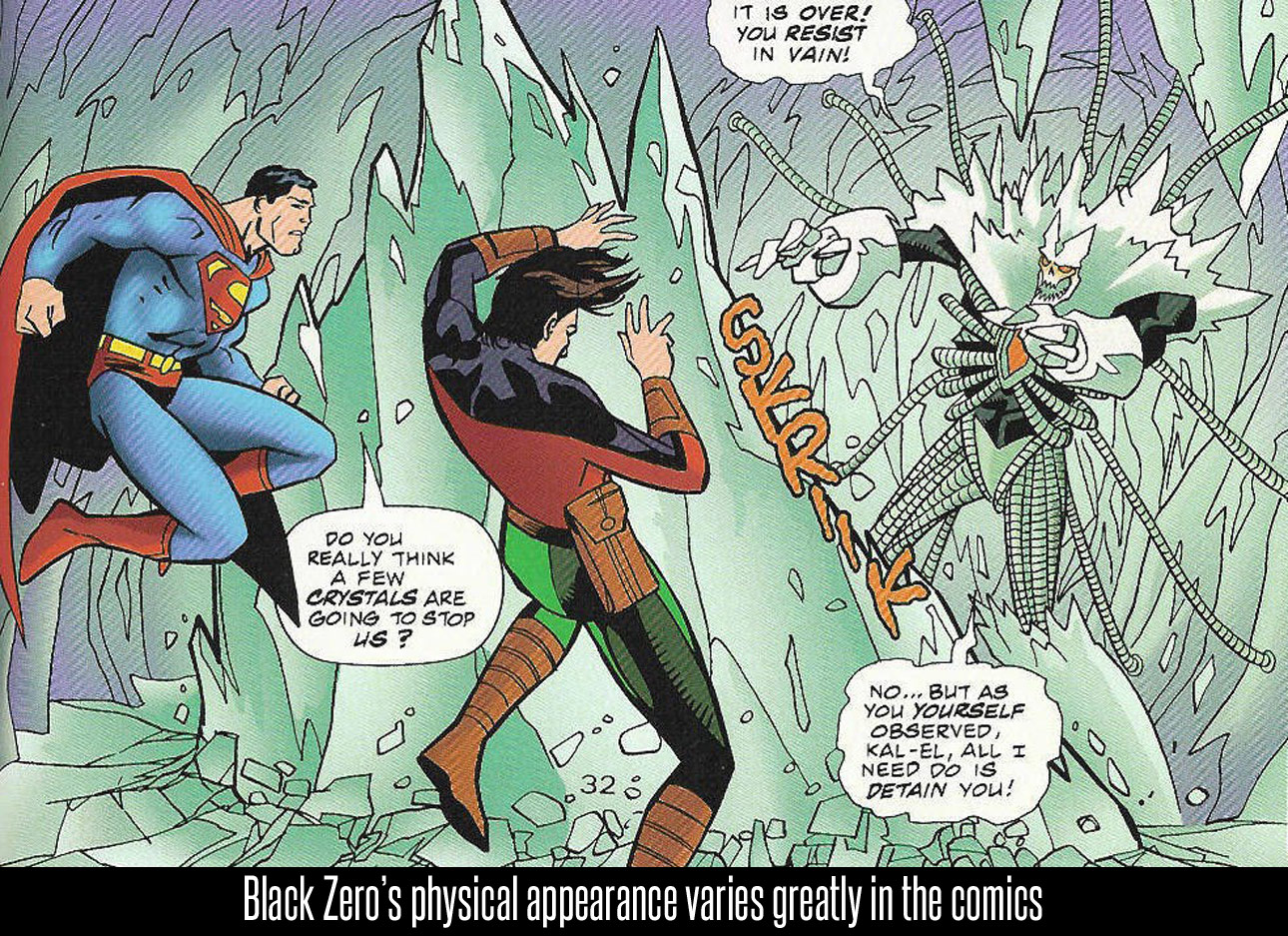 So the villain that may appear in Man of Steel based on LEGO's releases is Black Zero. Black Zero in the Superman comics is a villain responsible for destroying Krypton. Yes, I know that the public thought Krypton was destroyed by a supernova that Jor-El scientifically calculated would occur by natural causes, but in comics nothing ever happens so simply. If Black Zero appears in Zack Snyder's franchise, as the LEGO set suggests, then we can expect for the strange and foreign Superman lore of the comics to take a super-role for the first time on big screen for a The Last Son of Krypton story line.
Keep in mind that this LEGO list is in no way a confirmation that Black Zero will appear in Man of Steel. No casting announcements have suggested that another baddie will pop up in the film, but it seems odd that LEGO would randomly release a Black Zero-themed set to coincide with Man of Steel's release. As such, I wouldn't be surprised if we catch a glimpse of the character when Man of Steel hits theaters on June 14th, 2013.
Here's hoping that Black Zero in the LEGO box stays in the LEGO box. Christopher Nolan is producing Snyder's film, so we have little reason to doubt the quality of this production, but if anything does induce doubt it is the introduction of lame (strange, silly, outlandish, bizarre, uninteresting [take your pick]) villains.