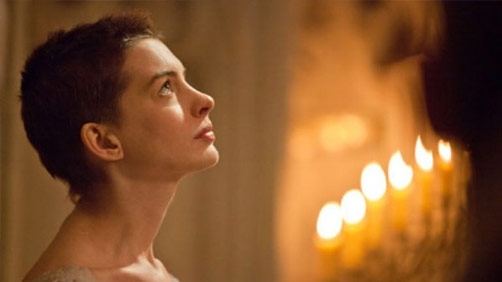 This upcoming tear-jerking musical adaptation of the classic is directed by Oscar winning director Tom Hooper (The King's Speech) and scheduled for theatrical release on December 14th, 2012.
This story deserves to be revisited again and again, and this could be the right version to see again and again. With Les Misérables near release, I'm what you could call loosing my mind in anticipation. After the rapturous film that was The King's Speech by Tom Hooper, no trailer needs to convince me to buy a ticket for opening night of Les Misérables. I'll be there even if it kills me.
Besides a fabulous director, there is the exceptional cast: Anne Hathaway as Fantine, Amanda Seyfried as Cosette, Hugh Jackman as Jean Valjean, and Russell Crow as Javert.
Here are the details on the movie adaptation:
Les Misérables is the motion-picture adaptation of the beloved global stage sensation seen by more than 60 million people in 42 countries and in 21 languages around the globe and still breaking box-office records everywhere in its 27th year. Helmed by The King's Speech's Academy Award®-winning director, Tom Hooper, the Working Title/Cameron Mackintosh production stars Hugh Jackman, Oscar® winner Russell Crowe, Anne Hathaway, Amanda Seyfried, Eddie Redmayne, Aaron Tveit, Samantha Barks, with Helena Bonham Carter and Sacha Baron Cohen.

Set against the backdrop of 19th-century France, Les Misérables tells an enthralling story of broken dreams and unrequited love, passion, sacrifice and redemption — a timeless testament to the survival of the human spirit. Jackman plays ex-prisoner Jean Valjean, hunted for decades by the ruthless policeman Javert (Crowe) after he breaks parole. When Valjean agrees to care for factory worker Fantine's (Hathaway) young daughter, Cosette, their lives change forever.

In December 2012, the world's longest-running musical brings its power to the big screen in Tom Hooper's sweeping and spectacular interpretation of Victor Hugo's epic tale. With international superstars and beloved songs — including "I Dreamed a Dream," "Bring Him Home," "One Day More" and "On My Own" — Les Misérables, the show of shows, is now reborn as the cinematic musical experience of a lifetime.
What works in the trailer
Everything, to be honest. A musical like Les Misérables is what life is all about. The depressed Fantine (by Anne Hathaway) marvelously sings. The glimpses of all the characters is wrought with spiritual undertones. The struggle they are living is palpable.
The music is key to the story and the film, so the music's merits will fall under as much scrutiny as the performances. Again, what we hear in this teaser is delicious. I can't imagine a voice working the emotions Fantine expresses more vividly than Hathaway's in this. The orchestra, although it's in the foreground as much as the visuals, is absolutely godly. It is a character of the story unto itself.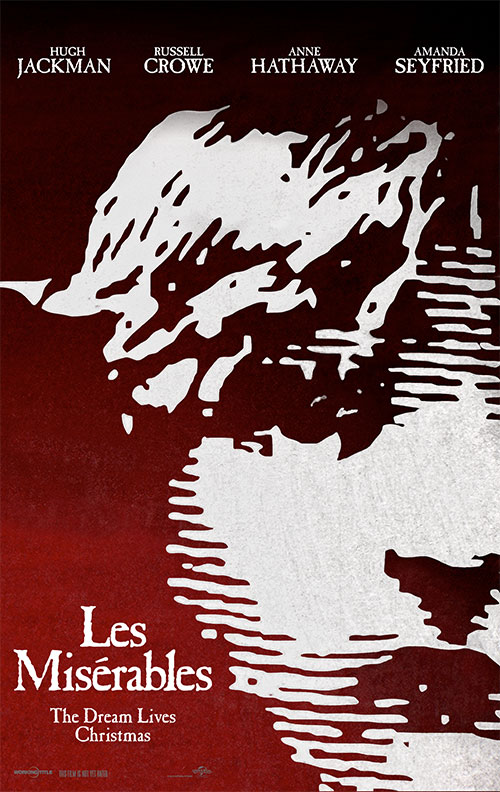 What doesn't work in this trailer
Naturally there are many people that aren't interested in musicals. This is one of the greatest of all time, so if that disappoints you, then you'll want to skip this film entirely. I know others will be happy waiting for a home entertainment release mainly just to see the performances.
Another frustration with a movie adaptation — that's not really apparent in this trailer — is that a lot of the rich story will be truncated or entirely removed. Les Misérables is a classic piece of literature that's especially lengthy. TV special adaptations are truncated, yet some of those run hours long.
Seeing that this is a given with just about any adaptation of the story, I am hoping that this highly edited (shorter) treatment of the story does not disappoint in one way or another missing something special about Les Misérables. But I'm not going to get my hopes up too high. The other most recent and notable movie adaptation of the story starring Liam Neeson, Uma Thurman, and Geoffrey Rush was very gratifying up to the very end, then it blew it by removing the original story's ending entirely. It changed the message of the story dramatically, not to mention it felt abrupt.
Another oddity to me that isn't so much a problem in the trailer as it might become in the film is Amanda Seyfried. I haven't been pleased with her performances. She's something of a B movie actress at best. If someone disagrees with me and would like to prove me wrong I welcome your comments. I want to be impressed with her performance, especially seeing how crucial a role Cosette's is.
Even the production in the casting process wasn't excited to give the part to Amanda, it would seem based on this report on IMDb:
Amanda Seyfried said in an interview that it took over four months of auditioning to get the part of Cosette. She was entirely unaware of the other young women auditioning/ being considered for the role, but she was constantly told that she was "not right" for this musical/film. During the audition process, Seyfried was also singing/reading for the role of Fantine, and forced herself to get into vocal and physical shape for strong consideration for either one of the roles. When Anne Hathaway signed on as Fantine, Seyfried was given the role of Cosette.
The verdict
If you are a fan of the story you'll doubtless see this film. If you are less familiar with it, and you like musicals, you're in for a real treat. If you are a party pooper and aren't interested in musicals because "they involve too much of a suspension of disbelief" then be gone with you. Why are you even reading this? Les Misérables is as much a classic for its musical adaptation as for it's literary origin.
Even though I am hugely anticipating this movie, in large part for this exquisitte trailer, I am not as much a fan of the musical aspect as I am for the story. So in my own mind I am hoping that the film is more than just a beautiful musical. It needs to live up to my liking of the story, and I believe it stands favorably to do so.