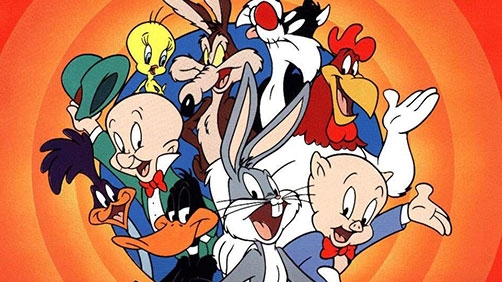 Slash Film
Now Jenny Slate, a former SNL cast member, is writing a new features for Warner Bros. that will likely become another hybrid CG/live-action film featuring the likes of Bugs, Daffy, and more.
Well that's interesting. This is slightly more concerning.
THR says that the producers are David Katzenberg and Seth Grahame-Smith, with the latter being the Pride and Prejudice and Zombies author, and the screenwriter of Dark Shadows and the author/screenwriter of Abraham Lincoln: Vampire Hunter. And, frankly, after those last two films, I can't say that his name attached to this project instills a lot of confidence.
Yikes! I can't say that inspires confidence in me about this Looney Tunes project! But…
I'm not going to write it off based on Grahame-Smith's involvement, especially as some interviews he gave this summer implied that he really took the outcome of Dark Shadows and Abe Lincoln to heart.
There's also this:
There are no details of the approach Slate is taking to the film at this point. For those who only know her from SNL, the key spot on her resume that might make sense for this hire is that she co-wrote and voiced the utterly adorable Marcel the Shell with Shoes On shorts that have been online in the past couple years. See two of those below.
I watched the videos but I can's say I got it. In fact I thought they were utterly stupid and asinine. What do you think?