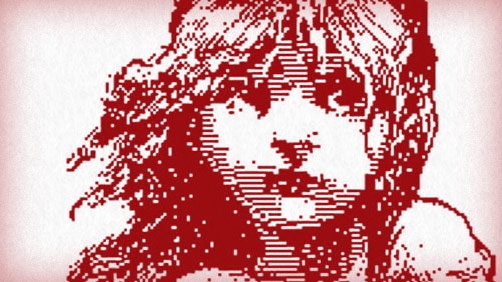 "I thought it was an amazing opportunity to do something genuinely groundbreaking," said director Tom Hooper. If this featurette is any indication, I believe the filmmaker hit the mark. It must have been incredibly daunting, but it would appear to excel greatly as the cast lived up to the demands of the production.
Les Misérables as Hooper would have it is heavenly based after the musical adaptation that's been on tour for decades. It is the longest-standing broadway musical to date, and anyone that appreciates musicals that has seen it can tell you why. The story line is rich, the characters cry out "Humanity!", and the message of Les Misérables is both multi-faceted and straightforward. It is personal and profound.
Absolutely genius.
Frank DiGiacomo at Movieline:
As Jackman, Redmayne, Hooper and others explain in the video, the songs for musical films are usually recorded before filming starts, a potentially antiseptic process that doesn't take into account the emotional give-and-take that occurs when actors face off in a scene or tweak their performances from take to take. Instead of pre-recording the songs for Les Miz, Hooper had his actors perform their songs live in each scene while listening to a pianist whose also-live accompaniment was piped through the actors' earpieces. (The tinkling of the ivories will be replaced by a full orchestra when the finished film debuts on Christmas Day. The process allowed the actors "the spontaneity of normal film acting," explains Jackman in the clip, which appears below.
The musical of the year is fast approaching theaters, but in an unexpected sort of change, the release date was moved back to Christmas day this week. While it will certainly wow audiences that attend the secular sanctuary — that is the cinema — on December 25th, it's hard to say whether this is the best move on the part of the studio. Les Misérables is a fabulous story for all of the holidays, and I am disappointed that it will not be available closer to Thanksgiving.
In any case, I'll try to catch a pre-showing if any theaters in Georgia have one open to the general public before Christmas day. Perhaps a better opportune moment for a showing is Christmas Eve.