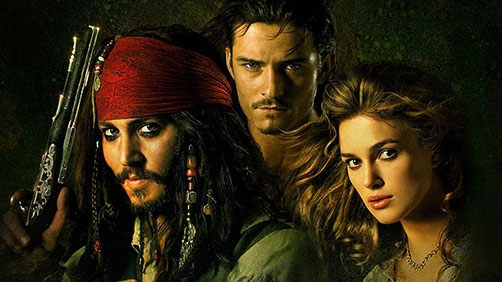 Slash Film
A fifth installment of Pirates of the Caribbean was in development long before Pirates of the Caribbean: On Stranger Tides grossed over $1 billion worldwide. The script was written, and rewritten, but with producer Jerry Bruckheimer off making The Lone Ranger with Gore Verbinski and lots questions pending over who would direct, things had become awfully quiet on the seven seas.
There's an update later in the article that says:
Disney confirmed that a fifth Pirates film is in development, but says "this story isn't accurate."
So the interesting news here to me is that, regardless, a fifth Pirates film is in development. As I have indicated before, I thought the fourth, On Stranger Tides, was a bit of a train-wreck. But apparently I'm the only one who thought so. I sure hope a fifth film will be better. And I'd like to see Will and Elizabeth return.
Sound off in the comments if you have an opinion either way on the way the franchise is developing.