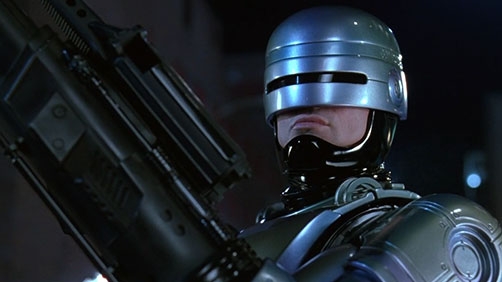 Slash Film
I'm reluctant to say that this is absolutely 100% the design for the new RoboCop, despite the fact that these pictures were snapped on the Toronto set of Jose Padilha's new version of the story. I say that because I'm not certain that we're seeing Joel Kinnamanin the suit there, though it could be a stuntman in a version of the suit that Kinnaman wears.

Still, these are pics of a suit from the set of the new RoboCop, and so, combined with what we've seen of the new ED209, they give us some idea of what this movie is going to look like. Check out full-size shots below.
I was a kid when the original RoboCop stuff was going on and it never really grabbed my attention. I was just never ineterested. But I suppose I'll give this new version a try.