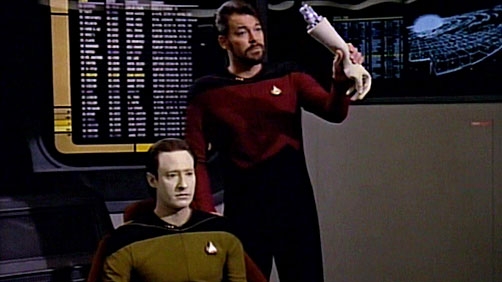 TrekMovie.com
The release date of Season 2 of Star Trek The Next Generation has been released to retailers, which means the word got 'round quickly to the Internet. The release date is now known to be December 4th in the U.S.A.
Awesome.
Also awesome is this:
The highlight of the extras are "hybrid extended" and full HD extended versions of the episode The Measure of a Man recreated from original elements.

Audio commentary on the extended The Measure of a Man with writer Melinda Snodgrass, director Robert Scheerer, and Mike Okuda.
The first two seasons were real hit and miss in finding the good episodes. The show didn't really start cranking out the good stuff until about season 3. However, The Measure of a Man is one of the better Star Trek episodes, period. I'm really looking forward to seeing the extended version as well as any special features related to this episode.