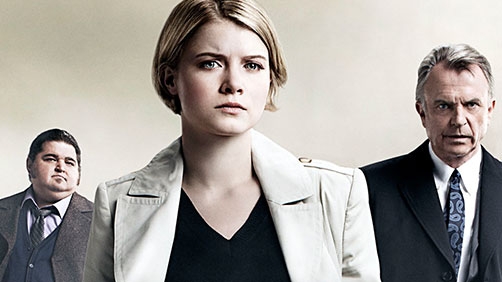 WBShop.com
Alcatraz: The Complete Series DVD

When San Francisco Detective Rebecca Madsen (Sarah Jones) is assigned to a grisly murder, a fingerprint leads her to an Alcatraz inmate who died over 30 years ago. Once the enigmatic government agent Emerson Hauser (Sam Neill) tries to impede her investigation, Madsen turns to Alcatraz expert Dr. Diego "Doc" Soto (Jorge Garcia), to help her piece together the inexplicable sequence of events.
This just makes me sad. This was such a great series and I loved it so much. It had a short first season and ended on a cliffhanger, a good cliffhanger… and it was unceremoniously canceled. I just don't like living in a world were shows like The Mindy Project can get made and shows that are actually good like Alcatraz get canceled. It makes me upset.