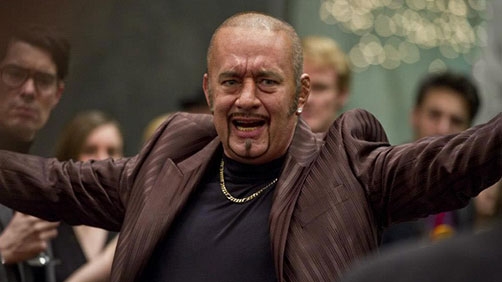 FilmoFilia.com
Today we have 38 photos of Andy Wachowski and Tom Tykwer-directed Cloud Atlas movie.

It is adapted from David Mitchell's 2004 novel of the same name and follows six stories ranging from the South Pacific in the 19th Century to California in the 1970s to a post-apocalyptic future, and most of the cast play multiple characters throughout the six stories, swapping race and gender in the process.
I'm becoming more and more convinced that I am not going to like this film. But in any event, click on through if you want to see the photos.