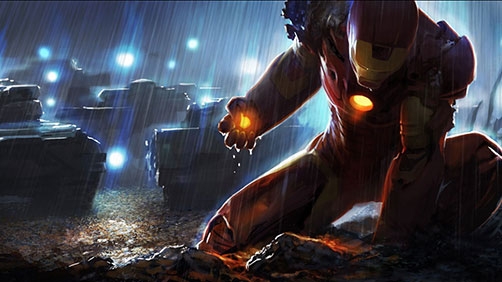 Marvel's "Iron Man 3" pits brash-but-brilliant industrialist Tony Stark/Iron Man against an enemy whose reach knows no bounds. When Stark finds his personal world destroyed at his enemy's hands, he embarks on a harrowing quest to find those responsible. This journey, at every turn, will test his mettle. With his back against the wall, Stark is left to survive by his own devices, relying on his ingenuity and instincts to protect those closest to him. As he fights his way back, Stark discovers the answer to the question that has secretly haunted him: does the man make the suit or does the suit make the man?
Here we go, this is what we've been waiting for. This will be the first Marvel Phase 2 film and it follows on the heals of The Avengers. Given the smashing success of said film, I'm sure even more pressure will be on Iron Man 3 to deliver a good film. And to be sure, Tony Stark started in such a self absorbed, anti-hero place that there is great opportunity here for good character development, the stuff that makes for great character arc. And it certainly looks like they are really diving into the character of Tony Stark. And it appears they are at least to some extent using the events from The Avengers as a catalyst for some self reflection: Tony says in the trailer, "Nothing has been the same since New York."
Iron Man 3 is being helmed by Shane Black, known mostly for his writing in the Lethal Weapon series. We'll see what kind of chops he has as a director. And the screenplay for Iron Man 3 is also his work.
Here's the trailer.