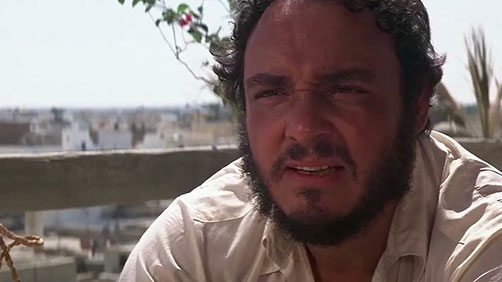 Examiner.com
What do The Lord of the Rings, Indiana Jones, and a new independent Christian filmBeyond the Mask (currently in production) have in common?

This evening the actor performs his first shoot on the set of the film, which takes place in the tumult of 1770s England and America. In 1981 and 1989 the SAG award-winning actor brought the good-natured Sallah to life in Raiders of the Lost Ark and Indiana Jones and the Last Crusade. Last decade he won the hearts of millions with his boisterous performance as Gimli in Peter Jackson's The Lord of the Rings trilogy.
Written by friend of the site, and brother to Joseph, Nathaniel Darnell. This is going to be interesting for sure.