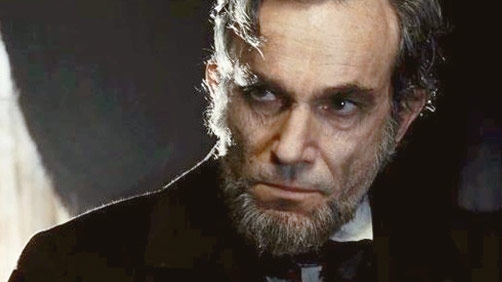 Lincoln is an upcoming 2012 biographical war drama film directed by Steven Spielberg, starring Daniel Day-Lewis as United States President Abraham Lincoln and Sally Field as Mary Todd Lincoln. The film is based on Doris Kearns Goodwin's biography of Lincoln, Team of Rivals: The Political Genius of Abraham Lincoln, and covers the final four months of Lincoln's life.
Steven Spielberg was interviewed for 60 Minutes in honor of his upcoming film release. While his life story, his relationship with his parents, and his approach to filmmaking which borrows from his childhood are certainly interesting subject, 60 Minutes failed to delve into Lincoln in the broadcasted piece with Spielberg.
But they made up for it on the 60 Minutes Overtime making–0f video which dwells on Lincoln; presenting many fascinating details covering the way this historical narative is presented.
In the above video, you'll hear from the famously reticent Daniel Day-Lewis on his feelings for Lincoln, the man, in the actor's first interview about "Lincoln," the movie. In an interview with Lesley Stahl, Day-Lewis said of Lincoln: "I never, ever felt that depth of love for another human being that I never met."
I've expressed my concern for the historical revisionism of Lincoln. The inaccuracies notwithstanding, the historical authenticity we see and learn about in this making-of are mesmerizing. I especially appreciate the touch of Lincoln's pocket watch. The very real pocket watch, which still ticks, was audio recorded for the film's pocket watch. That's real Lincoln's pocket watch you will hear in the movie. That's absolutely mind-blowing!
As a filmmaker, I also respect Steven's commitment to the sanctity of the storytelling. Steven called his actors by their character's names during principle photography, as to maintain the spirit of living out the characters.
I'm sure that Lincoln's production values will be all the more impressive in cinema. The film is scheduled for limited release on November 9, 2012 and wide release on November 16, 2012, by DreamWorks Studios through Disney's Touchstone distribution label in the U.S. and internationally by 20th Century Fox.