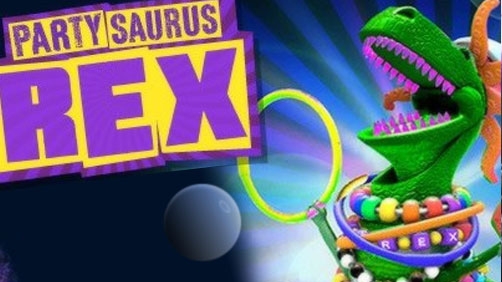 /Film
The latest Toy Story short, Partysaurus Rex, premiered recently in front of the 3D re-release of Finding Nemo, and just showed up on television this week, thanks to the Disney Channel. The short gives Rex the dinosaur a brief starring role, as he turns into an unlikely party maven when left alone with a new group of toys. Now you can watch the short online.

Partysaurus Rex on Disney Video
Disney is revving up the short films once again. I believe it is the influence of Pixar rubbing off on them, what with the short films Pixar produced since the beginnings of their studio.
The latest series of Disney/Pixar short films shows they are venturing into familiar territory and shying away from all-original fabrications like La Luna. The Tangled Ever After short is an example of this, as are the Toy Story Toons 'Small Fry' and 'Hawaiian Vacation' and the long list of Cars Toons - Mater's Tall Tales.
One can only wonder if years from now they will have high acclaim like the Disney classic cartoons of old with Mickey, Donald, and Goofy. I tend to believe they will not since these short films today are riding on 75+ years of filmmaking, whereas the classic toons laid the ground work as originals.