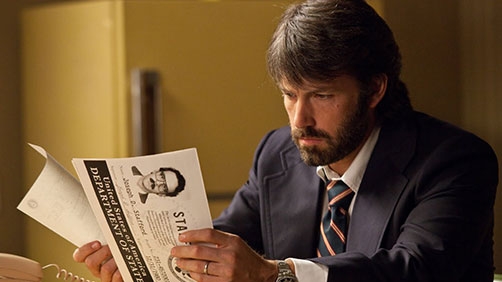 Movie Line
Calling Ben Affleck's Argo a "terrific thriller," one of the six Americans who managed to escape the U.S. embassy just as student radicals took over the compound by fleeing into Tehran's streets has set a bit of the record straight.

Mark Lijek, who's portrayed by Christopher Denham in Affleck's awards contender, spoke out after attending the film's L.A. premiere, giving his detailed version of events. And while there are strong parallels with the film, which began its release last week and has garnered Oscar buzz, the timeline of real-life events had some significant departures from the film, which Affleck starred in and directed. Still, Lijek did learn one thing from the film, which surprised him all these years later. (Caution, spoilers if you have not seen the movie).
This was a lot of fun and I recommend you go read it if you have seen Argo. If you have not yet seen Argo, come back to it.