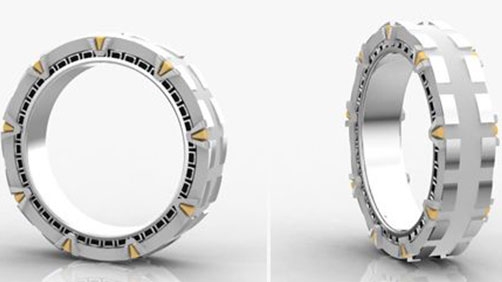 Neatorama
Hopefully a marriage joined with this ring will last more than 38 minutes. The Seattle-based company Wedding Band Designs says that the inner ring spins like a real stargate!
Okay, wow. I have no reason to link to this other than just the utter absurdity of such a thing. I love me some Stargate, but I sure wouldn't be interested in a Stargate wedding ring.
Still, you have to marvel at the sheer nerdery involved here.