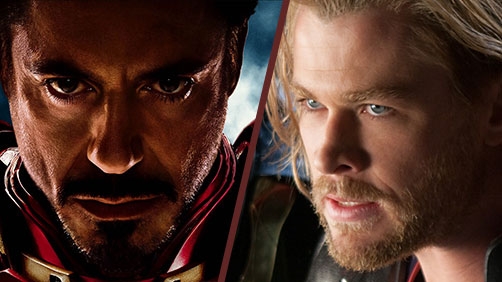 /Film
While Marvel has recently released official plot descriptions for Iron Man 3 and Thor: The Dark World, they're both filled with lots of double speak. Sweeping claims that give absolutely no specifics about the characters or situations in the movie. This, of course, is by design because most people don't want to read spoilers so far removed from the film's release, especially when each movie is still shooting.

But there are the intrepid few who eat up spoilers like candy and an insider let a bunch of new details slip regarding the next two Marvel movies. Andrew Lawden, an actor and Marvel employee, appeared on the Bombad Radio Podcast (to talk about his role in The Phantom Menace, no less) and dropped a bunch of interesting tidbits about both films.
Fun stuff! Click through to read about the spoilers.