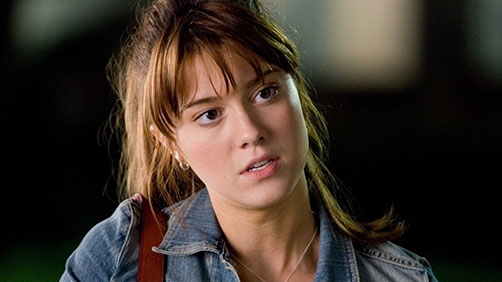 The Playlist - Indiewire.com
Remember last week when it was reported that "Game of Thrones" stars Emilia Clarke, Jessica Brown-Findlay of "Downton Abbey" fame, Teresa Palmer, Imogen Poots and Alison Brie were all in the running to be Steve Rogers' gal in "Captain America: The Winter Soldier"? Well, according to Latino Review the role is actually for Sharon Carter (niece of Peggy Carter played by Hayley Atwell in "Captain America: The First Avenger"), and that while those names are indeed on the list, it's actually Mary Elizabeth Winstead who "has the most traction" with Marvel.
So two rumors in there, one of course that Mary Elizabeth Winstead, known perhaps to many for her role as Lucy McClane in Live Free or Die Hard, might be playing the female lead in Captain America: The Winter Soldier, and two, that she will be playing Peggy Carter's niece.
I'm willing to wait and see, but that still sounds a little strange. Captain America was frozen for 65 years, unfrozen obviously having not aged, Peggy is alive we saw in The Avengers but obviously quite old at this point, so the Captain is going to strike up a relationship with her niece? Why couldn't we have gone with any of the other 3 billion women in the world?
Eh, like I said, we'll see.