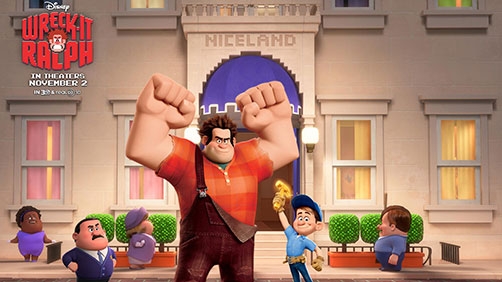 If you are looking forward to Wreck-It Ralph then you will enjoy this little featurette featuring John C. Reilly as Ralph, Jane Lynch as Sergeant Calhoun, Sarah Silverman as Vanellope von Schweetz, and Jack McBrayer as Fix-It Felix.
There's also some stuff sprinkled through the video that we haven't seen in the trailers yet.
Wreck-It Ralph comes out in theaters November 2nd.