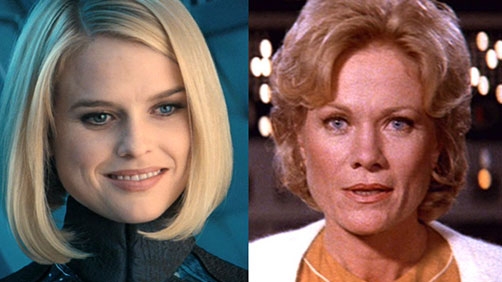 TrekNews.net
WARNING: SPOILERS AHEAD

While the movie won't hit theaters until May, members of the press were treated to a special screening of J.J. Abrams' Star Trek sequel tonight at Bad Robot.
...
During the screening, those fans were proven to be wrong as Eve's character was revealed to be none other than Carol Marcus, the (future) mother of Kirk's son David (as revealed in Star Trek II: the Wrath of Khan).
Well that is a little surprising to me. I don't think it was ever explicitly stated, but certainly implied that Carol Marcus was never in Starfleet. But I guess JJ can do what he wants to some extent since the timeline has been so drastically altered. Still, I'm not too sure how I feel about that. Time will tell I suppose and I'm still looking forward to the film.