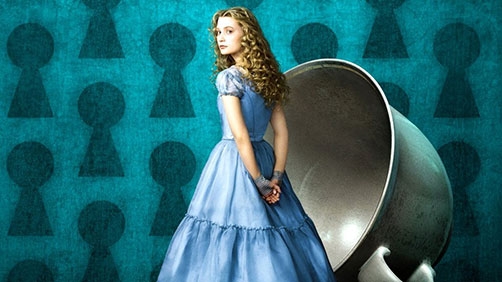 Variety
Disney wants Alice to return to Wonderland.

Mouse House stalwart Linda Woolverton is penning a sequel to Tim Burton's "Alice in Wonderland," the 2010 hit that starred Mia Wasikowska as Alice and Johnny Depp as the Mad Hatter. The 3D film went on to earn $1 billion worldwide and scored Oscars for art direction and costume design.

Woolverton has a long history with Disney, having previously written the studio's "Beauty and the Beast," "The Lion King," "Homeward Bound: The Incredible Journey," and "Maleficent," and contributed to toons "Mulan" and "Aladdin." Sequel's plot details are under wraps, but first film was inspired by Lewis Carroll's "Alice's Adventures in Wonderland" and its sequel "Through the Looking-Glass," with Alice fleeing real-world pressures by returning to Wonderland.
I guess this means I need to accelerate my plans to see the first one sometime, because until then I really can't offer an opinion on this franchise as it currently exists. I am somewhat skeptical though.