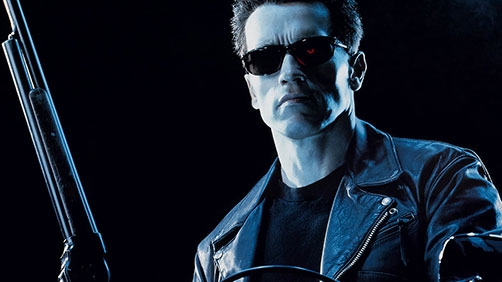 Deadline
Nearly 18 months after Megan Ellison pledged over $20 million for the rights to finish The Terminator's humanity vs the Skynet cyborgs storyline with a new series of films, she has finally closed the complicated rights deal with Pacificorp. Other than the fact no progress has been made all this time on a script, the surprise here is Ellison has enlisted her brother, David Ellison, to be her financial and creative partner. There is still no studio attached, but futureTerminator films will be done as a co-production between her Annapurna Pictures and his Skydance Productions. The Ellisons will produce, while Dana Goldberg, Paul Schwake and Ted Schipper will be exec producers.
Interesting. David Ellison has his name attached in a producer role to a couple of films that might be relevant to our interests:
True Grit
Mission Impossible - Ghost Protocol
Jack Reacher (releasing this month)
G.I. Joe: Retaliation (releasing next year)
Star Trek Into Darkness (releasing next year)
Top Gun 2 (announced - also: NOOOOOOOOO)
Mission Impossible 5 (announced)
The project has been moving in fits and starts, and most likely that has been due to the slow pace of the rights deal. At one point, Arnold Schwarzenegger had been attached, and so was Fast & Furious helmer Justin Lin. Because Ellison expected to put the first of two pictures in production in late 2012, Lin dropped out. Right now, the Ellisons are starting from scratch as they seek out a screenwriter to plot the end.
So it sounds like no Schwarzenegger is out if they go for a complete reboot. Could be interesting. We'll see.