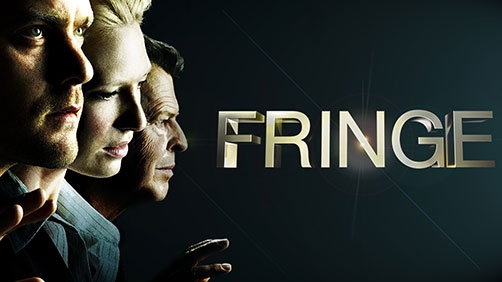 Matt Webb Mitovich - TV Line
The cast and producers of Fox's Fringe gathered at the Fairmont Pacific Rim Hotel in Vancouver on Saturday night to celebrate the Warner Bros. TV series' 100th — and final — episode. And now we have a title for that ultimate hour.

"It is called 'An Enemy of Fate,'" series boss J.H. Wyman shared with TVLine on the red carpet.
...
"It's definitely the biggest season finale we've ever had," Wyman promised. "It's the most expensive…. It's massive, really big. I wanted to go out like, 'Wow, how did they do that?'"
Fringe begins it's final run on December 7. This gives me a mixture of elation and sadness. Elation because I can't wait to see what they have in store for us, sadness because I didn't want this series to end after only 5 seasons.