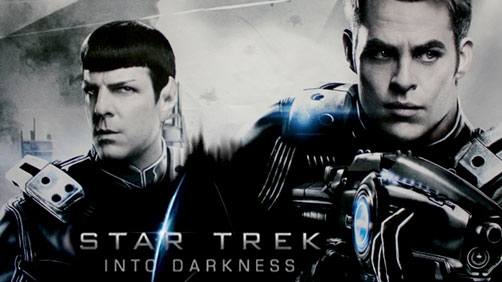 Entertainment Weekly
Strap on your Spock ears, and run to these theaters!

Paramount Pictures has officially announced the domestic locations previewing the first nine minutes of J.J. Abrams' Star Trek Into Darkness in IMAX 3-D starting Friday.
If all goes well, we'll be talking about this with a special guest on episode 23 of The MovieByte Podcast. I don't want to say who just yet because he hasn't confirmed, but tentatively said yes on Twitter.
Anyway, should be fun. I'm going to see The Hobbit this afternoon with friends at a standard screening, and will see it in IMAX HFR (hopefully, as best I can figure, with the nine minutes of Star Trek leading off), tomorrow.