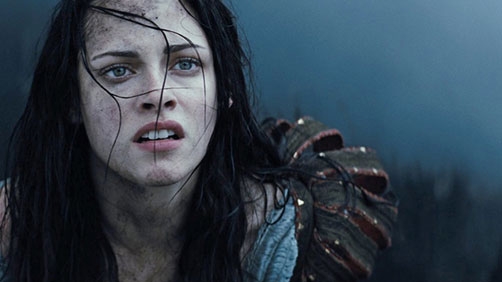 /Film
Universal's been unambiguous about its desire to see a Snow White and the Huntsman 2, but it's been less clear about the direction it wants that sequel to take. After the studio fast-tracked the follow-up in June, news broke in August that Snow White (Kristen Stewart) could but cut out of the equation altogether — only for the studio issue a denial and insist that they were still "exploring all options."

Now it looks like they've finally made a decision. Stewart is following up last month's comments about the "strong possibility" of her return with an actual confirmation.
...
"Oh, it's gonna be ******* amazing," Stewart said of Snow White and the Huntsman 2. "I'm not allowed [to talk about it]. The other day I said that there was a strong possibility that we're going to make a sequel, and that's very true, but everyone was like, 'Whoa, stop talking about it.' So no, I'm totally not allowed to talk about it."
While I did enjoy the first film, I'm not sure a sequel will be any good. However, it sure wouldn't have been any good without Snow White so this is certainly a step in the right direction.