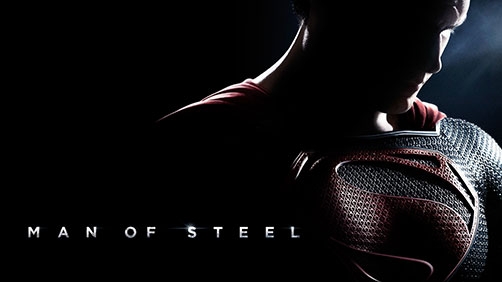 HeyUGuys
The first teaser trailers hit back in the summer, and were nothing short of immense. And with the full-length trailer expected to be attached to The Hobbit: An Unexpected Journey, we've now got a brilliant new poster for the epic blockbuster.
With two trailers that I'm really looking forward to — this being one of them — debuting in front of The Hobbit, and of course the attraction of The Hobbit itself, I'm sorely tempted to do the midnight premier thing (won't that be a zoo?).
Anyway, what's with these crazy cuffs? Who puts the Man of Steel in cuffs? Can't he just snap them. What on earth is going on?