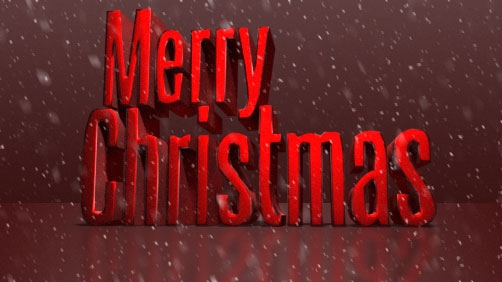 The holidays are upon us! There's Christmas in the air.
Between now and the 26th, the site is going to be pretty quiet. For me, I have an all day Christmas event at Church on Saturday, a big day of worship and a special service on Sunday, traveling on Monday, and a big family Christmas day on Tuesday.
I don't know Joseph's exact plans, but I know he will be busy with family and friends as well.
We'll be back to a semi-normal schedule on Wednesday where we'll post a few things, and of course, record The MovieByte Podcast live at 6:30 PM Central Time. We hope you'll join us then.
In the mean time, Joseph and I hope you have a very Merry Christmas!


Merry Christmas!