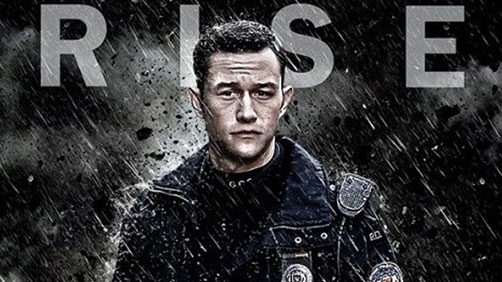 Movie Line
Among the filmmakers who turned up to praise the Les Misérables star at the Museum of the Moving Image's salute to Jackman in lower Manhattan on Tuesday night was The Dark Knight Rises director Christopher Nolan who grew an enormous Cheshire-Cat grin when I asked him if the Superman reboot he is producing, Man of Steel, would see a cameo by Joseph Gordon-Levitt, or any actor, as Batman, and if he had any objections to a cameo as a continuity move to tie the Supes movie to the 2015 Justice League movie.

"I can't talk about that. You know that," Nolan said cheerily. I didn't know that, actually, but now that I do, I feel compelled to point out that, despite the frustratingly inconclusive nature of his answer, it's not a 'No.' Yes, JG-L's camp shot down the speculation as "entirely false" back in November, but if the idea had been ruled out, wouldn't Nolan be saying something along those lines, too, so that the fan boys could move on? You know how angry they can get when their casting hopes and dreams are suddenly deflated after being allowed to build for months.
Is that drool I see there nerdboy? Well anyway, keep dreaming, I don't see it happening.