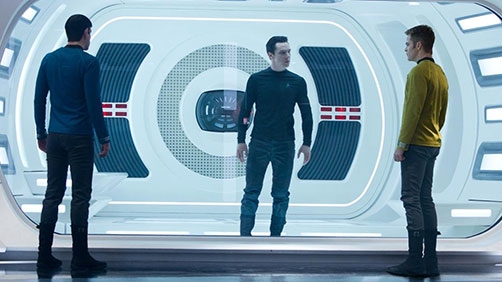 Anthony Pascale - TrekMovie.com
Tonight I had the honor to be invited to a special preview presentation of the opening 9-minute prologue from Star Trek Into Darkness which will be showing at IMAX 3D screenings of the Hobbit next weekend. A detailed play-by-play will be held until next weekend but I can report on comments from JJ Abrams, share my first impressions of seeing IMAX 3D Trek, and go into a bit of minor spoilers (at end of the article).
If you are a Star Trek nerd as I am, click through and read this right now! Sure does make me wish I was going to see The Hobbit in IMAX. Unfortunately, I'm going with a few other friends to a standard showing. At least I'll get the full theatrical trailer.